Buonasera lettori!
Finalmente eccomi qui e finalmente ecco cinque minuti liberi per potermi dedicare al blog.
Mi sono resa conto che sono terribilmente IMPANICATA (questa parola esiste?) per l'esame di abilitazione e, quindi, sto studiando tantissimo, trascurando, ahimè, il blog. Cercherò di programmare i post in modo che non si verifichino più momenti di assoluto silenzio da parte mia. Penso di riuscire a trovare un paio di ore prima della ninna per organizzarmi al meglio.
Allora, oggi voglio parlarvi di un libro che ho letto durante l'estate e che mi è piaciuto abbastanza.
La cover di questo libro ha ispirato la grafica del blog e spero che venga tradotto anche in Italia. Per il momento posso ringraziare la Disney Hyperion
che, tramite NetGalley, mi ha concesso di leggerlo.
ENG
Titolo: A thousand Nights
Autore: E. K. Johnston
Casa editrice: Disney Hyperion
Pagine: 336
Prezzo: --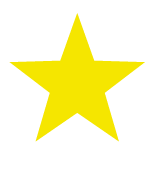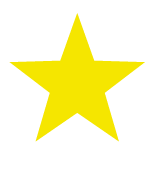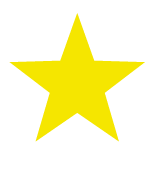 Trama:
Lo-Melkhiin killed three hundred girls before he came to her village, looking for a wife. When she sees the dust cloud on the horizon, she knows he has arrived. She knows he will want the loveliest girl: her sister. She vows she will not let her be next.
And so she is taken in her sister's place, and she believes death will soon follow. Lo-Melkhiin's court is a dangerous palace filled with pretty things: intricate statues with wretched eyes, exquisite threads to weave the most beautiful garments. She sees everything as if for the last time.But the first sun rises and sets, and she is not dead. Night after night, Lo-Melkhiin comes to her and listens to the stories she tells, and day after day she is awoken by the sunrise. Exploring the palace, she begins to unlock years of fear that have tormented and silenced a kingdom. Lo-Melkhiin was not always a cruel ruler. Something went wrong.
Far away, in their village, her sister is mourning. Through her pain, she calls upon the desert winds, conjuring a subtle unseen magic, and something besides death stirs the air.
Back at the palace, the words she speaks to Lo-Melkhiin every night are given a strange life of their own. Little things, at first: a dress from home, a vision of her sister. With each tale she spins, her power grows. Soon she dreams of bigger, more terrible magic: power enough to save a king, if she can put an end to the rule of a monster.
INCIPIT:

We don't know why we came from the sea to this hard and dusty earth, but we know that we are better than it. The creatures that live here crawl beneath a crippling sun, eking what living they can from the sand before they are returned to it as food for the sand crawl or worse.
---
Ho richiesto questo libro perchè mi aspettavo di leggere qualcosa di diverso rispetto a quello che ho effetivamente letto. Sebbene la storia raccontata richiami vagamente ma lontanamente gli echi de Le mille e una notte, A thousand Nights non ha nulla a che fare con i meravigliosi racconti di Sharazad.
Ambientato in una terra divorata dal deserto, il terribile signore va di villaggio in villaggio a scegliere la più bella, la più docile o la più sveglia delle fanciulle perchè questa diventi sua moglie. Ma ogni ragazza scelta muore poco dopo il matrimonio. Così la protagonista, consapevole che questa volta la scelta cadrà sulla sorella, decide di prendere il suo posto e seguire Lo - Melkhiin nel suo Qsar. Lo - Melkhiin non è sempre stato malvagio. Da ragazzo era coraggioso e di buon cuore, ma un giorno, durante una battuta di caccia nel deserto, un demone della sabbia si è impossessato della sua mente rendendolo una persona orribile, fredda e spietata.
Al di là dell'idea del retelling de Le mille e una notte, A thousand nights mi ha colpito per tre particolarità.
Innaniztutto i personaggi. Così criptici, così complicati così inaccessibili. Talmente inaccessibili che non si sa nemmeno come si chiama la protagonista. Di lei si scopre che ha un carattere forte, che il deserto l'ha forgiata e l'ha resa una donna, sebbene sia poco più di una ragazzina e che ha un fantastica abilità: raccontare storie magnifiche e avere visioni che poi si trasformano in realtà.
Anche il personaggio di Lo-Melkhiin è affascinante, si percepiscono, quando non è lui stesso a dircelo, la sua sete di fama e di potere, la sua voglia di conquista e di rivalsa.
Il secondo aspetto particolare è l'utilizzo del doppio punto di vista. No, non si alternano il terribile signore e l'eroina. A thousand nights è, infatti, raccontato in terza persona per la maggior parte del libro, ad eccezione di alcuni capitoli che sono raccontati, invece, dal demone che si è impossessato della mente di Lo-Melkhiin.
Terzo e ultimo aspetto lo stile: complicato, contorto, difficile. Non so se sono io che ho avvertito queste caratteristiche in modo amplificato perchè l'inglese non è proprio dei più semplici, ma ho avuto la sensazione che i fatti si ingarbugliassero tra di loro creando, sì, una buona storia, ma che forse poteva essere di più.
Infine, ma non ultimo e più importante, mi è piaciuto come l'autore sia stato capace di infondere alle sue pagine il messaggio che l'amore, la famiglia, le tradizioni e il coraggio possono cambiare la storia di un mondo intero; in modo particolare ho apprezzato il modo il cui è rappresentata la figura femminile: non solo donna di casa, non solo moglie, ma determinata, forte, combattente, persino in un mondo governato dagli uomini.
Dicevo prima che spero che A thousand Nights venga tradotto in italiano perchè mi ha comunque lasciato una sensazione positiva e temo che le mie difficoltà con questo inglese mi abbiano impedito di apprezzarlo completamente.
In conclusione posso dire che si è trattata di una buona lettura, impegnativa, certo, ma d'ispirazione.
Se avete più destrezza di me con l'inglese ve lo consiglio.
---
Allora, che ne dite?
Che ne pensate di questo retelling?
Qualcuno di voi ha avuto l'occasione di leggerlo?
Rosy